The season of chestnuts roasting on an open fire is near gone so it's time to prep for spring in style. We've been talking a lot about staging your home to suit your own personal style and how to create those easy focal points.
Today, in light of all that we've previously tackled, it's all about sprucing up the heart of the home in spring.
Now, I happen to love a well put together tea party. I love the elegance of having tea, the flowers, fresh aromatics, bright colors and cute little teapots. So the idea of turning the kitchen into a garden just sings spring for me.
Today, I have some easy ideas to get your own unique tea garden kitchen look, one that could be more casual (if you're a laid back kind of person) or a bit more elegant. You could even get a bit eclectic with this theme.
If you don't think you can pull it off, just keep reading and I'll show you how easy it is.
Must Have Items For Any Tea Room Themed Kitchen
A casual afternoon tea party with friends doesn't require strict rules of etiquette but an elegant tea party with a prospective employer surely does. Before setting up a tea party you should definitely decide on the type of tea party look you're going for and then you can capture that aura.
But have no fear, if you haven't determined what type of tea party you want, there are general must-haves to all tea parties. So start with these:
Table Talk - Dressing Your Table For Your Tea Room Theme
Your table seating in a tea garden themed kitchen should be comfy enough to welcome friends and family in for a heart to heart or simple casual conversation. If your chairs in your kitchen are a bit hard on the seat, there are cute options for chair pillows that make a charming addition while keeping your backside from throbbing.
Your Tea Room Chairs
Chair cushions don't have to be those old vinyl things that pretty much clash with - well - everything. There are fashionable cushions to give your theme a beautiful lift, and the styles range to give you a good selection.
Photo courtesy of Mustard Seed Interiors - Chair Cusions
Though these chairs look like they're in a dining room, you can pull this off perfectly with a tea room theme.
Photo courtesy of The Endearing Home Blog
Try this no sew DIY to get those seats comfy and stylish in no time!
Making Your Kitchen Table Tea Room Perfect
Embellish your table even more by throwing on a suitable, clean tablecloth. This will tie everything together and unlock unreachable levels of comfort and style for your table setting. Toss the poly blend tablecloth and go for sturdy linen or 100% cotton table coverings that compliment the colors of your kitchen.
It's okay to make a tabletop statement too, so don't feel limited. Plates of various sizes on the table are a nice decorative trick that also keeps people from setting unwanted items down on the table.
Don't be afraid to play around with pops of color that bring out your theme.
From prop to toiletry, don't underestimate your napkin. You can fold linen napkins into elaborate art or a basic rectangle, square or triangle. Napkins are placed to the left of the plate with the open edge on the right side, but in efforts to retain space at your table, you may place each napkin at the center of a plate.
Placing Those Tea Room Theme Extras
Flowers
Brighten up your table and counter space with fresh flowers in vases around the kitchen. Flowers bring life to a room through their natural tendency to uplift, and welcome.
 Photo courtesy of MommyPotamus
Make your vases various sizes to add interest. Need more inspiration using flowers in your space? Check out what "she" knows, and also tips on how to select the proper flowers for your space.
 *Sponsored* Brighten up your table and counter space with fresh flowers in vases around the kitchen, such as a tulip bouquet. Flowers bring life to a room through their natural tendency to uplift, and welcome.
Tea
Show off your tea varieties. Loose leaf and pyramid teas make excellent displays that are pleasing to the eye. Have tea tins displayed to welcome visitors with a beautiful array of teas to satisfy. Don't display loose leaf teas in clear glass jars. Exposure to sun can diminish the quality.
Creating Beautiful Tea Room Focal Points
Make your tea room kitchen focal points count. Centralize space in the kitchen just for bringing attention to the items that make tea special. Use photos, relevant wall art, or something extraordinary that draws the eye. Just make sure your theme tells your story.
The cabinet, below, was painted yellow. The china adds a bit of fun to the display, making this a very warm and festive focal point for this tea room kitchen. 
Now that we've gone over the general stuff, let's talk a bit more about how to achieve your desired tea garden kitchen look. When you've finished reading this article, you'll have plenty of ideas to start you off.
Creating An Elegant Tea Room In The Kitchen
Elegant tea parties have the ultimate table experience. The table is full of atmosphere and is made to look it's prettiest with gorgeously fancy china and candles as accents.
When going for an elegant tea room look here are some things to keep in mind:
Think Throwback - Vintage That Speaks Elegance
The English have been enjoying tea for centuries, so looking back into the days of old is a good place to start. The Victorian era, a favorite of my own, is filled with the bits and excessives of the wealth of that time. Take velvets, tassels and tapestries and add them to your decor.
Vintage lace makes a beautiful addition to the table. Today you'll find it in what's known as 'Shabby Chic,' but it was once just a simple tradition to add a bit of crocheted lace to a table to dress it up.
Go back to the roots of your theme to see how the pros did it. Then use it with your own twist to make it 'you.'
Make Use Of Your China
Tea rooms are all about the china. Let your beautiful pieces speak for themselves by arranging your china on shelves or in display cabinets. It's an easy way to have your tableware accessible and get the benefit of showing off those pieces you love.
Photo courtesy Kimberly Shaw Graphics on Pinterest
Dual purpose, right?
One more thing about china. It doesn't have to match. In fact, non-matching pieces add a wealth of character to the theme as well as an element of interest. Just that one simple touch is  something that can make the whole tea theme come together perfectly.
Add A Little Tea Room Lighting
Show off your displays with accent lighting. Simply place small lamps in the places around your china and displays. Go for lamps that have a feminine touch and tie directly into your theme. Floral lamps are cute are a cute, traditional standby. 
Photo courtesy: Pinterest
But there are also some very quirky, Alice in Wonderland type lamps that would really add some charm to a tea room theme. Like this one:
Photo courtesy: Whimsical Creations on Etsy

Cupcake candles are also a cute and whimsical option for creating a kitchen theme. Use them in areas on trays or altogether in a cute cupcake stand.
Creating A Casual Tea Room In The Kitchen
The casual tea room represents a more casual side that celebrates a no frills way to come together and relax.
Make It A Relaxing, Comfy Tea Room Experience
Let the decor reflect that relaxed, casual theme. Rustic wood table and chairs fit very well with this theme. With this look, you can choose to display your china without a tablecloth or use a no frill cotton tablecloth. Both can bring across a classy casual vibe.
Burlap placemats make an effective rustic, casual table topper that could be used in place of a tablecloth. Paired with a table runner, simplistic styles make it easy to pull off the casual tea room.
For a country (farmhouse) tea room kitchen, pull out your gingham cotton linens to bring out the farmhouse feel.
Make your napkins gingham or linen, depending on what other elements you've chosen for your table. Just remember to keep things balanced. Try not to go overboard with patterns since doing that can be a bit distracting to the overall theme.
It's All About Your Casual China Display
Just like with the elegant tea room, you'll want to display your china where everyone can see it because it ties together your entire theme.
Casual china ideas could include your more minimalistic tea cups and saucers with little design. Mugs may make sense over your standard tea cups, if you like them better. Rae Dunn has been blowing up Instagram with her minimalistic tableware. Here's how one of my favorite farmhouse decor Instagrammers rocks her tea collection:
Square plates could also be a nice addition. Just remember, once again, that these don't have to match. An assortment of different plate shapes in stripes and polka dots as well as squares and circle shapes add interest and fun to the casual tea room theme.
Also go for nice serving trays in ceramics or something that's minimalistic style, but in silver. Combine tray designs for an eclectic look that completes the casual aura.
Casual Tea Room Lighting Ideas
Lighting in the casual tea room theme is used the same way as in the elegant. Just go for the no frills lighting. Here are some examples:
Photo courtesy Prodigal Pieces (Also a DIY here)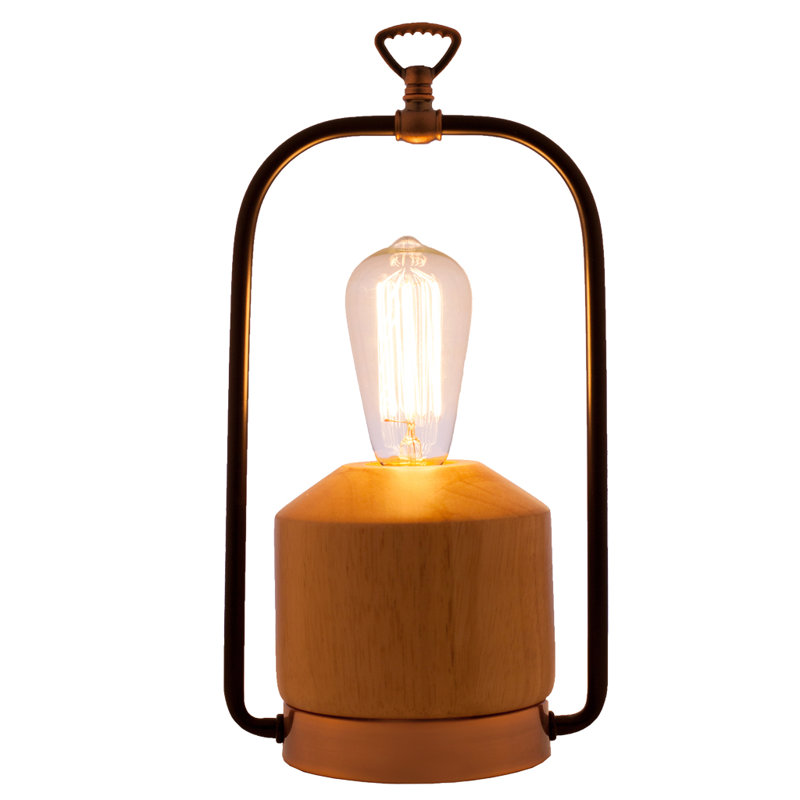 Photo courtesy Wayfair
Photo courtesy Barnlight.com
Other Tea Room Theme Ideas
For an around the world theme, you could place miniature flags representing different countries as well as some snacks and or candy that are indigenous and authentic to these countries out on the table. More specifically:
For a Mexico theme, put out green, red and white napkins and Mexico's national flower,

Dahlia, sitting fresh and pretty in a vase placed at the center of the table

.

An African theme could be linked to expansive wildlife reserves and national parks, so you could take a few things away from the safari, like browns and earth tones. Use woven placemats and add greens and yellows to accent.

For a France theme, accent with the Eiffel Tower knick knacks or wall decals. Go for displays of chocolate or a patisserie (maybe fake french bread) to add to your French tea room theme.
The Bottom Line
Executing a lovely, tea room themed kitchen doesn't have to be a challenge. You can pull off an elegant, more traditional tea room or a more laid back, casual tea room. It's all up to what speaks to you.
Whichever design you love, it just takes a bit of creativity and a few small elements to bring it all together. I hope this article was able to help you to visualize your beautiful tea room. The end result will be "smashing" as you add that special touch that nobody else can duplicate...you!  
More Tea Themed Inspo
How To Throw An Elegant Tea Party

11 Beautiful Tea Room Shops From Around The World
Like These Tea Garden Ideas?
Share it with a friend using one of the links below.