Hey, guys! It's getting so close to Mother's Day that is unbelievable, and our team has hand picked 20 gifts for mom that we would want ourselves! With a measly week left to shop, we chose 20 of the best, budget friendly gifts you can get your hands on now.
So let's get to it!
Wooden picture/business card holder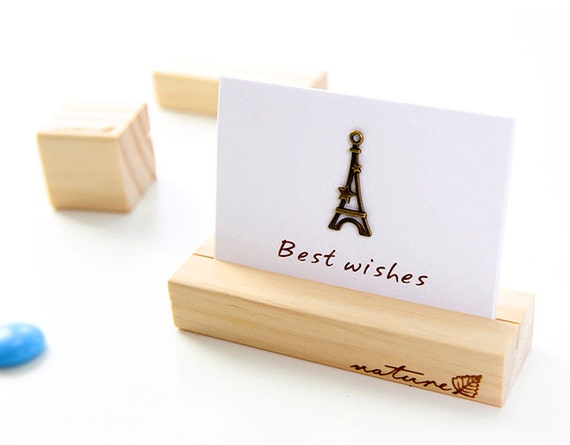 Add a message as a special touch to a wooden business card or photo holder that will remind your Mom of her family every day. If she's using in the office, it'll add a personal touch to the normally metallic and uninviting office supplies. It would also look perfect at home on her bedside table, so you are the first and last thing she sees every day!  view it here
Customized iPhone case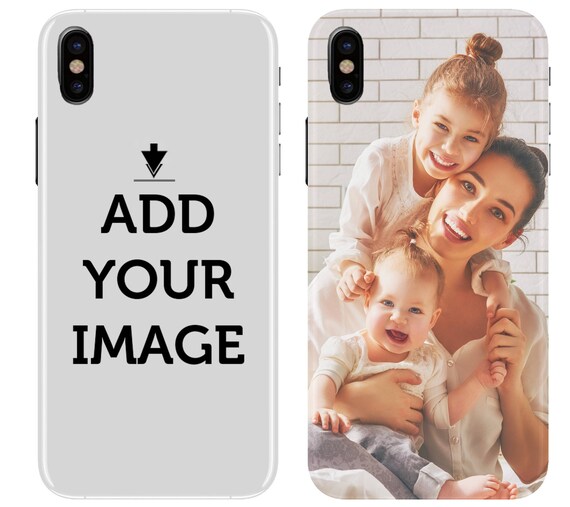 This nifty gift will protect her phone and give her a reason to smile every time she flips it over and sees a heart-warming picture of her family, her favorite place, or maybe even her favorite dessert! check it out here
Custom-made pillow cover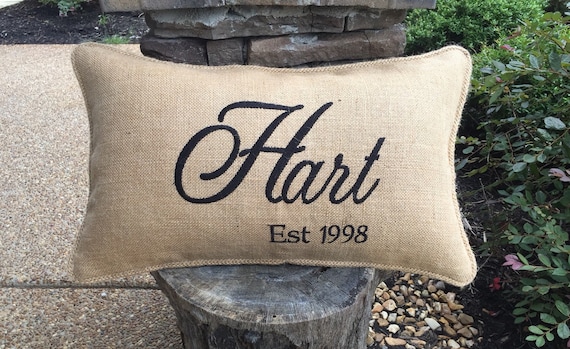 Give your mom the gift of relaxation with a personal touch. This regular 12x20 pillow makes a heart-warming gift. We recommend something with your family name and an important date in your family history. This will easily become her go-to pillow! This pick is handmade from a friend of mine who offers super quality and the best customer service. check it out here
You can find nice smelling candles from any old home decoration shop - but none of those offer you the chance to add your own message! This soy candle comes beautifully wrapped in biodegradable bubble wrap and recylable tissue paper, so make sure you tell you mom that it's a gift for the Earth as well! Pick from a range of sizes, and remind her that she can make the candle holder into a keepsake once the wax has fully burnt through!
Even though it's Mother's Day, it never hurts to get a matching set of gifts for your mom and you, does it? These adorable little dishes can be customized with initials and dates. Put in a date that's special only to you two and let it be your little secret!
Bamboo Sticky Note Holder View it here
Does your mom constantly amaze you with how she holds down the fort at home and at work? Help her organize (while also spicing up her office!) with this handmade, laser engraved sticky note holder. Engrave her name, a sweet pet name, or one of her favorite words! She'll appreciate this more than even the nicest Staples office supply because of the personal touch you added.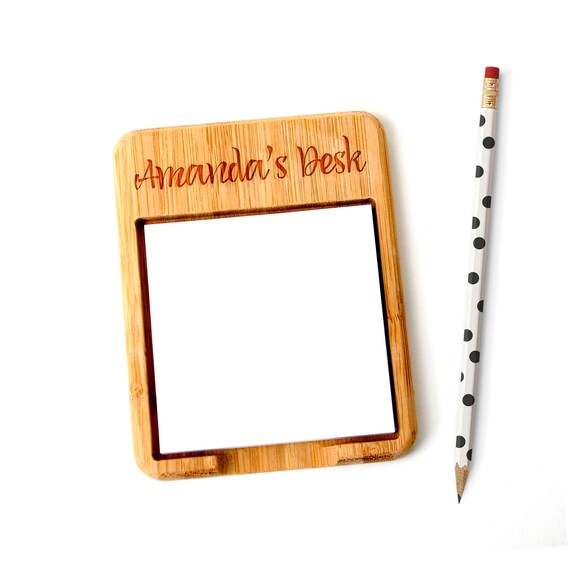 Leather Mousepad More from Here
As another classy office touch, gift her a custom leather Mouse Pad that comes in a variety of subtle hues such as Chestnut and Tan. Emboss her initials on it so there's no mistake of who owns it!
Cutting Board Check it out Here
It goes without saying that this is the quintessential kitchen item. Make cooking for your mom more fun by swapping out her old, used cutting board for this wooden handmade and custom one! Choose between a variety of shapes and sizes, as well as, messages! Add something short, like her name, or even a longer heart-felt message.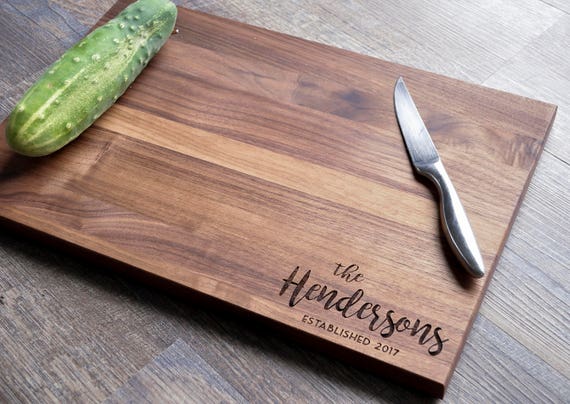 Connecting Mug See it from Etsy
If you and your mom are living in different states, it can sometimes be hard for love to travel all the way across. This endearing ceramic mug will remind her that your relationship endures in spite of the distance. Customize the mug with each of your locations and watch it melt her heart when she opens up her present.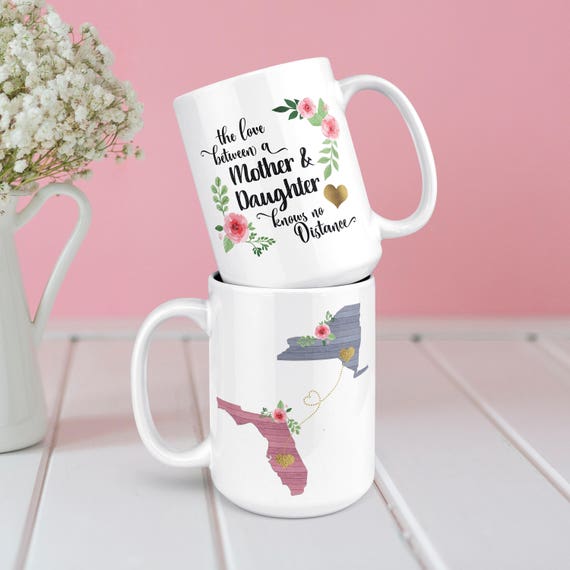 There is so much chocolate and candy floating around during holidays like this one, so you need to make sure you pick something special. This handmade, artisan chocolate kit won the Yankee Magazine 2015 Food Award and comes elegantly wrapped, with a description of each unique chocolate.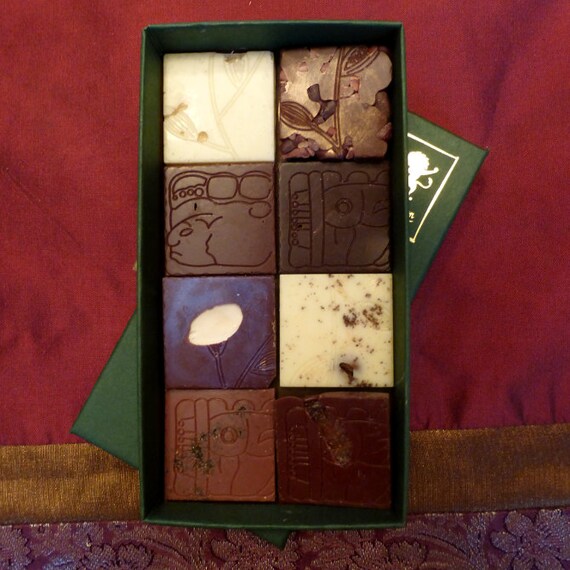 You know that massage bars are all the rage now, but has your mom had the chance to try one? Mix up the usual floral soap you always give her with a rich, skin-softening combination of cocoa butter and oil. It work just great as a full-body moisturizer as well!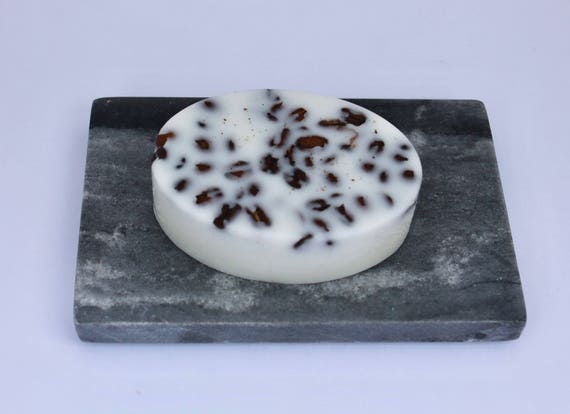 Spring is in full swing, and with summer just around the corner, it's high time for a few seasonally-appropriate new accessories! You can have several options to customize the color, font style, and thread color of this clutch with a design you know your mom will love. Then let her choose the perfect outfit to go with it!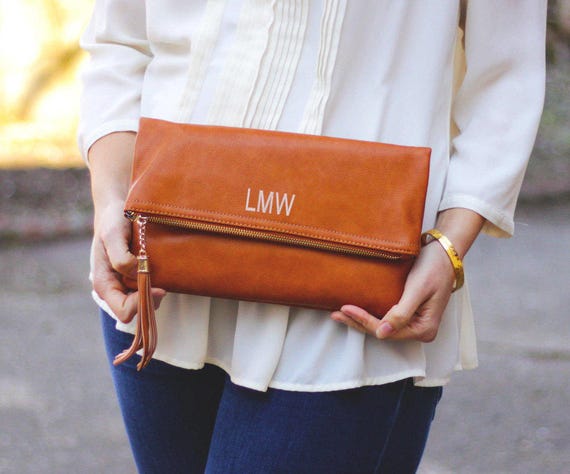 Your mom may love wine, but a bottle of wine seems a bit off as a Mother's Day gift. Why not gift her a shimmering, decorative wine bottle instead? There are 4 loving messages available to select from, all of which will glow beautifully in the dark, anywhere around the house she puts them!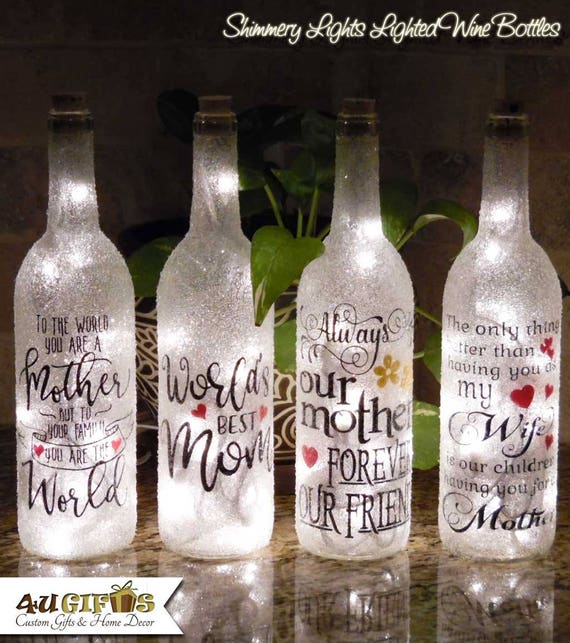 Lockets have come a long way from your Mom's childhood days. Surprise her with this stainless steel, "Tree of Life" magnetic locket that opens up to reveal a small leather disc imbued with essential oil. This well-hidden gem will help her carry her favorite calming scent with her so she stays nice and relaxed wherever she goes.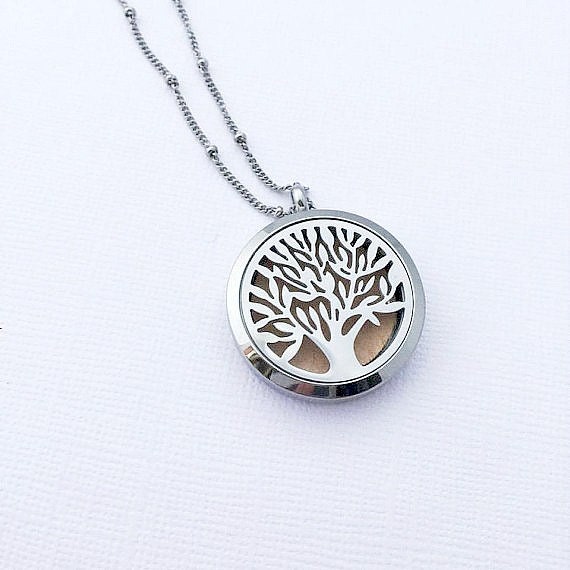 Best Mom Gift Basket See it on Etsy 
Can't decide on 1 particular gift for your Mom? Well, with a gift basket, you don't have to! But you still get to decide on the color and design for some of the gifts included. This beautifully wrapped gift box includes a coffee cup, a hand-embroidered kitchen towel, and more - it's a definite crowd-pleaser!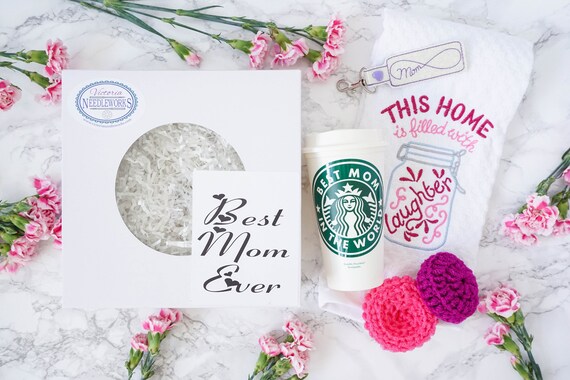 Swell Water Bottles may be the most popular right now, but your mom would choose this classy, customized steel bottle over those any day. She'll be hydrating in style as she flaunts this lightweight, trendy water bottle with her wherever she goes. What gives it that extra special touch? You!
 Air Smooches Mini Dessert Scented Candle View it Here
She would love this Delight in Air Smooches Mini Dessert Scented Candle by Everything Dawn Bakery Candle Treats. The perfect indulgence of light, sweet hand spun sugar wrapped around sun ripened, fresh strawberries. This is perfect for that sensual relaxing bubble bath that Mom would enjoy for mothers day. 
Chocolate Dreams Gift Basket find out more here
Delight in the wonder of sweetly scented home fragrances uniquely designed to tickle your senses. If you can't be there to deliver hugs and kisses, what better way to say "I love you" than with a Chocolate Dreams Gift Basket? The essence of creamy chcolate and chocolate dipped strawberries in candles and an extra large bath bomb make for a luxurious (and delish) treat!
Apple Pie Scented Candle see it from everythingdawn
She'll think of you every time she steps into the kitchen with this Apple pie scented candle. Imagine an apple pie made from sweet, ripe apples. The sweet, aroma of caramelized sugar and apples is enough to give your mothers senses a real workout!
Sweet Tooth Candle Basket check it out here
This basket will give tons of sweet candle burning joy in a wonderful variety basket that'll offer up to 700 hours of burning time. Talk about long lasting!
Bakery Cupcake Bath Bombs see it here  
These are beautifully crafted and very life-like cupcake bath bombs. A luxurious bath experience with rich oils, fizz and lots of foam. Treat mom to a bath experience that she'll love you for.